As you may have seen on my Facebook Page (if you didn't, like this link), I was interviewed a few weeks back by the German blog "Hochzeit, Familie & Kind". Some people asked for the translation, so here it is  🙂
Julia (Hochzeit, Familie & Kind): Describe yourself in a few words?
I'm a dreamer, a romantic and a storyteller!
Julia (Hochzeit, Familie & Kind): How and why did you become a photographer?
As cliche as it sounds to say, I always loved photography. When I was a teenager I did a black & white photography course and loved it! I also remember from a very young age the fascination I had with my family's photo albums. I would look at them for hours as if it was the first time. Later in life I went to university and got a biology degree. There I also had photography classes, but with focus on documenting the environment. It was when I got married myself that I saw photography as a profession for the first time. I always considered it as a hobby but I realized I could turn my passion into my job. I decided to drop everything and started working with other photographers to learn from them. I'm a self thought photographer. On the beginning I would photograph anyone that allowed me just to practice and get a better portfolio. And that's how my business began.
I see photography as a way to eternize moments, capture emotions and tell stories. It's like writing a poem with images. I try to train my eyes to see the beauty that surrounds us everyday also in simple things in life (more casual photos of daily things you can also see on my Instagram).
Julia (Hochzeit, Familie & Kind): Which shootings do you like the most and why?
Weddings and maternity sessions. I find them the most spectacular moments of a person's life. I love knowing that years from now my clients will look at their photos and remember all their feelings and emotions from that time.
Julia (Hochzeit, Familie & Kind): The most emotional shooting so far?
I get very emotional in almost every wedding I photograph. The way the couple look at each other, the expectations they have for the life there are about to begin together, how emotional and proud the parents look… It all makes me smile and have tears on my eyes. I love being a part of it! But the most emotional shooting was my cousin's wedding. We grew up together and we are very close. She asked my to be a bridesmaid but also photograph the ceremony. When she started walking down the aisle I couldn't stop myself from crying and having all this memories of our childhood passing like a film on my mind.
Julia (Hochzeit, Familie & Kind): When someone books you for a wedding, how do you prepare ? (Talk with the bride…)
We always exchange emails and I like to meet with the couple in person beforehand, but that doesn't happen all the time as sometimes they live somewhere else. A week or two before the wedding I send them questions about details, names of all the wedding party, the schedule and things like this and they can also let me know if there is something specific they expect and I cannot miss. I like to be prepared for anything as each wedding is different.
Julia (Hochzeit, Familie & Kind): You are original from Brazil , what are the biggest differences between a German and a Brazilian wedding?
There are many differences, but the biggest is the number of guests. Usually Brazilian weddings are huge comparing to the German ones. It's rare in a Brazilian wedding to sit all the guests, people party until the next morning and the food is served thru the night instead of having everybody sitting for a formal dinner. Also, people in Brazil tend to spend a lot of money on their weddings.
Julia (Hochzeit, Familie & Kind): How  difficult it is to get successful as a photographer in a foreign country?
I find it quite difficult to run a business in a foreign country. The rules and bureaucracy are different and you have to figure them out. As a photographer you depend a lot on your network to get clients and when you move overseas you need to rebuild all your relationships, find new friends and create a new network, this takes time.
Julia (Hochzeit, Familie & Kind): For which photo shoots can you be booked for?
Weddings, maternity, couples and family photos.
Julia (Hochzeit, Familie & Kind): You also work sometimes as a second photographer, what is the benefit of having more photographers at a wedding?
I find crucial to have a second photographer on the weddings. There are lots of moments happening at the same time and you cannot miss them! An example is when the bride walks down the aisle. I have to photograph her entrance but I love the look on the groom's face when he sees her for the first time. By yourself you have to chose one of them to focus and will miss the other.
Julia (Hochzeit, Familie & Kind): You did photo shoots all over the world, if you can choose one place where would you shoot a couple /family/wedding?
I've done weddings and photo sessions in Brazil, Germany, US, Australia, New Zealand, Italy, Turks & Caicos and others… It's hard to chose one. I absolutely love photographing by the ocean, but the German castles have that fairy tale and mystery look and I also adore! There is a place called Marienthal Kloster that every time I go there to have a flammkuchen and wine I imagine a wedding happening on the old monastery, with the wineries around. Since I moved to Germany I dream of shooting a wedding there!
Julia (Hochzeit, Familie & Kind): You write a blog yourself, what are you writing about?
I have a personal blog that I write about my trips, but I don't do it frequently and it's in Portuguese 🙂 My main blog is my photography one. There I write about my photo sessions, the amazing people and places I get to know with my job and also some personal thoughts and projects.
That's it, folks! Hope you enjoyed and got to know a little bit more about me. Here is a photo of my beautiful little family made by a very special person, the photographer who did our wedding and the one who opened many doors for me, believed in me before I believed in myself and gave me so many opportunities during my photography journey. Vanessa is an exquisite photographer and I'm truly humble to have had the chance to learn from her and experience so much by her side!
Love,
Bruna.
—
Vocês devem ter visto na minha página do Facebook (se não, curtam esse link) que eu fui entrevistada recentemente pelo blog alemão "Hochzeit, Familie & Kind" ("Casamento, Família e Crianças"). Algumas pessoas pediram que eu traduzisse a entrevista, então aqui vai!
Julia (Hochzeit, Familie & Kind): Como você se descreve em poucas palavras?
Eu sou sonhadora, romântica e uma contadora de histórias!
Julia (Hochzeit, Familie & Kind): Como e porque você se tornou uma fotógrafa?
Por mais clichê que seja falar isso, eu sempre fui apaixonada por fotografia! Quando eu era adolescente eu fiz uma aula de fotografia em preto e branco com técnicas de revelação e eu amei! Eu também me lembro que desde muito nova sempre fui fascinada pelos álbuns de fotos da nossa família. Eu poderia ficar olhando-os por muito tempo e repetidas vezes como se fosse a primeira vez. Mais tarde eu entrei para a universidade e me formei em biologia. Nessa época eu tive uma matéria de documentação fotográfica voltada para a área ambiental, mas só quando eu me casei e comecei a procurar por um fotógrafo para registrar esse momento que eu comecei a pensar em fotografia como uma profissão. Eu sempre ví a fotografia como hobby mas comecei a me dar conta que eu poderia transformar essa paixão em trabalho. Eu decidi largar tudo e comecei a trabalhar com outros fotógrafos para aprender com eles. No começo eu fotografava qualquer um que topasse estar na frente da minha câmera para praticar e conseguir um portfolio legal. E foi assim que eu comecei!
Eu enxergo a fotografia como uma forma de eternizar momentos, capturar emoções e contar histórias. É como escrever um poema com imagens. Eu tento treinar meus olhos para ver a beleza que nos cerca todos os dias nas coisas simples da vida (se você quiser ver fotos mais casuais do meu cotidiano, dê uma olhada no meu Instagram).
Julia (Hochzeit, Familie & Kind): Quais tipos de sessões fotográficas você gosta mais e porque?
Eu adoro fotografar casamentos e maternidade. Eu acho esses dois os momentos mais espetaculares da vida de uma pessoa. Eu amo saber que anos os meus clientes vão olhar para essas fotos e relembrar todos os sentimentos e emoções vividos naquele momento.
Julia (Hochzeit, Familie & Kind): Qual foi a sessão de fotos mais emocionante até hoje?
Eu me emociono em praticamente todos os casamentos. O jeito que o casal olha um para o outro, as expectativas que eles têm em relação 'a vida que vão começar juntos, quão emocionados e orgulhosos os pais ficam… tudo isso me faz sorrir e enche meus olhos de lágrimas. Eu amo fazer parte disso! Mas o casamento mais emocionante foi o da minha prima Marina. Nós crescemos muito próximas e ela me convidou para ser madrinha e também fotografar o casamento. Quando ela começou a andar em direção ao altar eu não conseguir me conter, as memórias da nossa infância passavam na minha mente como um filme e eu chorei muito!
Julia (Hochzeit, Familie & Kind): Quando alguém te contrata para um casamento, como você se prepara?
Nós sempre trocamos emails e eu tento encontrar o casal antes do casamento, mas nem sempre isso acontece porque muitas vezes eles moram distante. Uma ou duas semanas antes do casamento eu envio para eles algumas perguntas sobre detalhes, nomes dos padrinhos e familiares, horário exato de cada momento e se tem algo específico que eles precisam me falar que eu não posso perder ou alguma surpresa. Eu gosto de me preparar porque cada casamento é diferente.
Julia (Hochzeit, Familie & Kind): Você é brasileira, quais são as maiores diferenças entre os casamentos alemães e brasileiros?
Existem muitas diferenças mas eu acho que a maior é o número de convidados. Normalmente os casamentos no Brasil são enormes se comparados aos alemães. Além disso, é raro nos casamentos brasileiros colocar todos os convidados sentados, é realmente uma festa que dura até a madrugada e a comida é servida durante toda a noite ao invés de todos se sentarem para um jantar formal. No Brasil as pessoas normalmente investem mais no casamento do que na Alemanha.
Julia (Hochzeit, Familie & Kind): Quão difícil é ser bem sucedida em um país estrangeiro?
Eu acho bem difícil tocar um negócio em um país estrangeiro. As regras e burocracias são diferentes e você tem que desvenda-las. Como fotógrafa eu também dependo muito da minha rede de pessoas conhecidas para ganhar novos clientes. Quando você muda de país, você tem que construir novas relações, encontrar novos amigos e criar uma nova rede, isso leva tempo!
Julia (Hochzeit, Familie & Kind): Para quais tipo de sessões de fotos você pode ser contratada?
Casamentos, sessões de maternidade, casal e família.
Julia (Hochzeit, Familie & Kind): Algumas vezes você também trabalha como segunda fotógrafa, quais são os benefícios de ter mais de um fotógrafo em um casamento?
Eu acho crucial ter um segundo fotógrafo nos casamentos. Várias coisas acontecem ao mesmo tempo e você não pode perder nada! Um bom exemplo é quando a noiva entra na cerimônia. Eu tenho que fotografar a entrada dela mas eu amo as expressões do noivo ao ve-la pela primeira vez. Se você estiver fotografando sozinha você precisa focar em uma coisa e vai perder a outra.
Julia (Hochzeit, Familie & Kind): Você já fotografou casamentos em vários lugares do mundo, se você puder escolher um lugar para fotografar um casamento ou uma sessão de fotos, aonde seria?
Eu já fotografei no Brasil, Alemanha, Estados Unidos, Australia, Nova Zelândia, Italia, Caribe e outros… É muito difícil escolher só um lugar! Eu amo fotografar na praia, mas os castelos alemães tem um ar de conto de fadas e mistério que eu também adoro! Tem um lugar próximo de Bonn chamado Kloster Marienthal que todas as vezes que vou para tomar um vinho e comer uma Flammkuchen (uma comida típica alemã que parece uma pizza bem fininha) eu imagino um casamento acontecendo no mosteiro antigo com os vinhedos ao redor. Desde que eu me mudei para a Alemanha eu sonho em fotografar um casamento lá!
Julia (Hochzeit, Familie & Kind): Você tem um blog, você escreve sobre o que?
Eu tenho um blog pessoal que eu escrevia sobre minhas viagens, mas não tenho atualizado com frequência e ele é somente em português. O meu blog principal é o de fotografia. Nele eu escrevo sobre as sessões de fotos, as pessoas e lugares maravilhosos que eu conheci por causa do meu trabalho e também escrevo sobre alguns projetos e coisas pessoais.
É isso, pessoal! Espero que tenham gostado e aproveitado para me conhecer um pouco mais. Aqui vai uma foto da minha familinda, feita por uma pessoa muito especial, a fotógrafa que fez nosso casamento e quem abriu tantas portas para mim, acreditou no meu trabalho antes que eu mesma acreditasse e me deu tantas oportunidades durante minha jornada com a fotografia. A Vanessa é uma fotógrafa fenomenal e eu sou verdadeiramente grata e humilde por ter tido a chance de aprender com ela e experimentar tanto ao seu lado!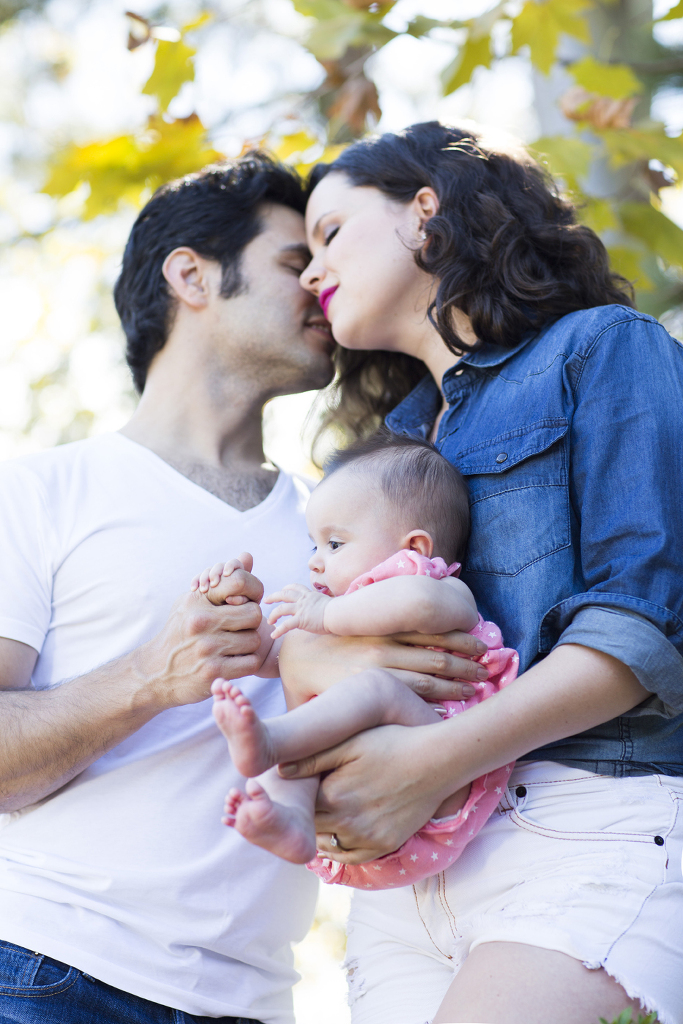 Save
Save
Save
Save
Save
Save
Save
Save